Take a trip back in time to 2014.
"Happy," by Pharrell Williams was serenading listeners on radio stations nationwide and the Ice Bucket Challenge raised $115 million for amyotrophic lateral sclerosis (ALS) research. The Winter Olympics were held in Sochi, Facebook bought WhatsApp, and Scotland voted to stay with the UK instead of becoming its own country.
Less notable however, were the three young men who decided that college computer science instructors needed a way to scale and automate their computer science classrooms. Feedback loops were taking weeks and students who weren't pursuing the subject of CS outside of class were falling behind - even failing.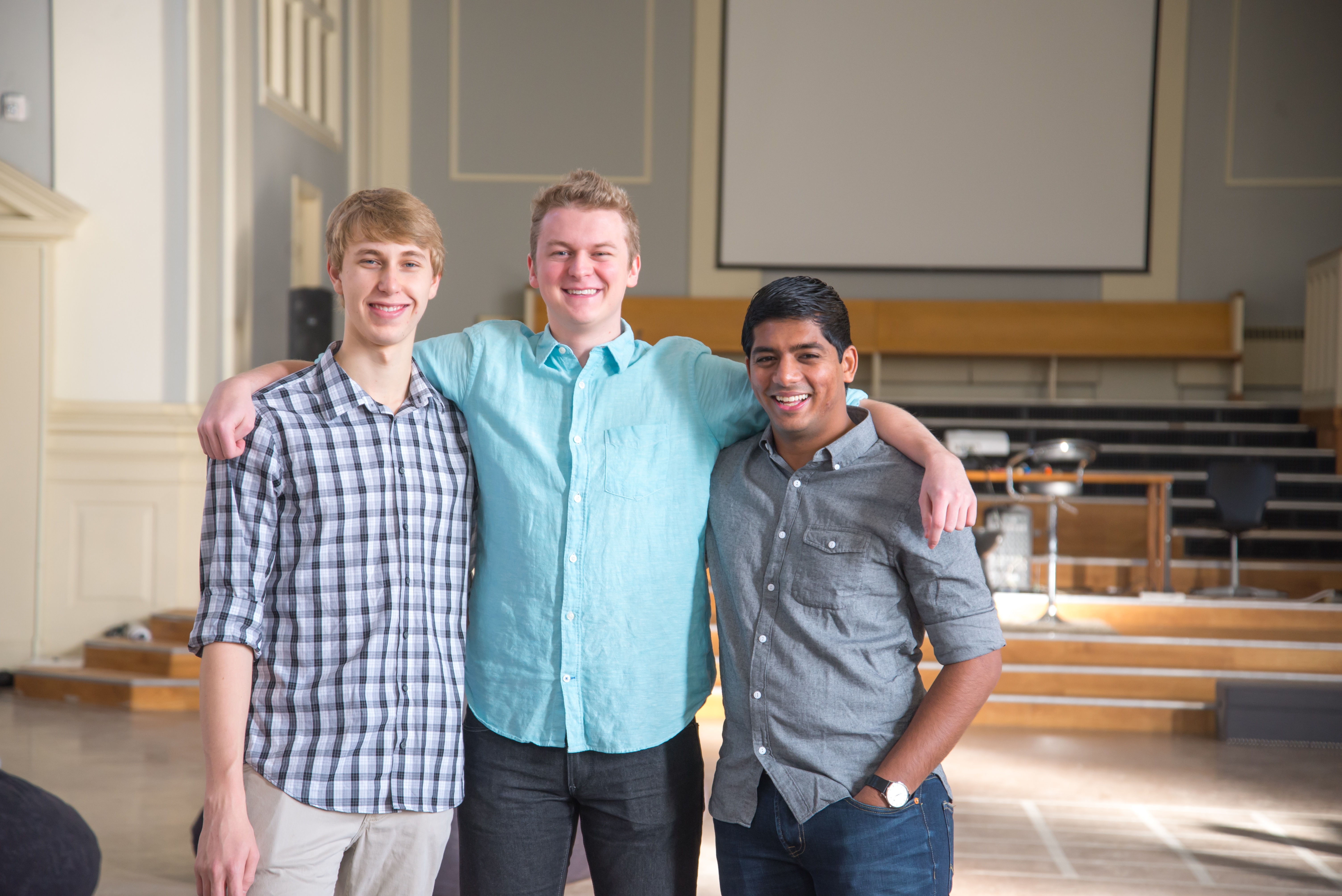 Pictured L-R: Colton Voege, Jacobi Petrucciani, and Prahasith Veluvolu
Colton Voege, Jacobi Petrucciani, and Prahasith Veluvolu created a tool that could aid computer science instructors and students. In an effort to help their tool reach more people and support greater functionality, they decided to apply to the first ever Boiler Accelerator between December 2013 and January 2014. Boiler Accelerator was run by The Anvil, an independent, student-run, co-working space in West Lafayette, Ind. Just one thing...
They needed to name their company.
The company had a tool [now Mimir Classroom] that was focused on improving the delivery and quality of computer science education. The radical features and functionality that the founders were creating and building would forevermore change how instructors and students collaborated in CS education.
The application process was all but done and yet they'd prolonged choosing a company name even with the impending deadline. In a quintessential college student fashion, the decision was pushed off a bit longer to see if any crackerjack ideas might surface.
Meanwhile, "Vikings," a popular television show at the time, was casually playing in the background of the dorm room office. Mimir, a character in that particular episode of the show, took the screen. It was upon hearing his name that the founders quickly began searching the internet for information on Mimir and if the association of a brand to this wise, talking head from Norse Mythology, would be a conflict of interest.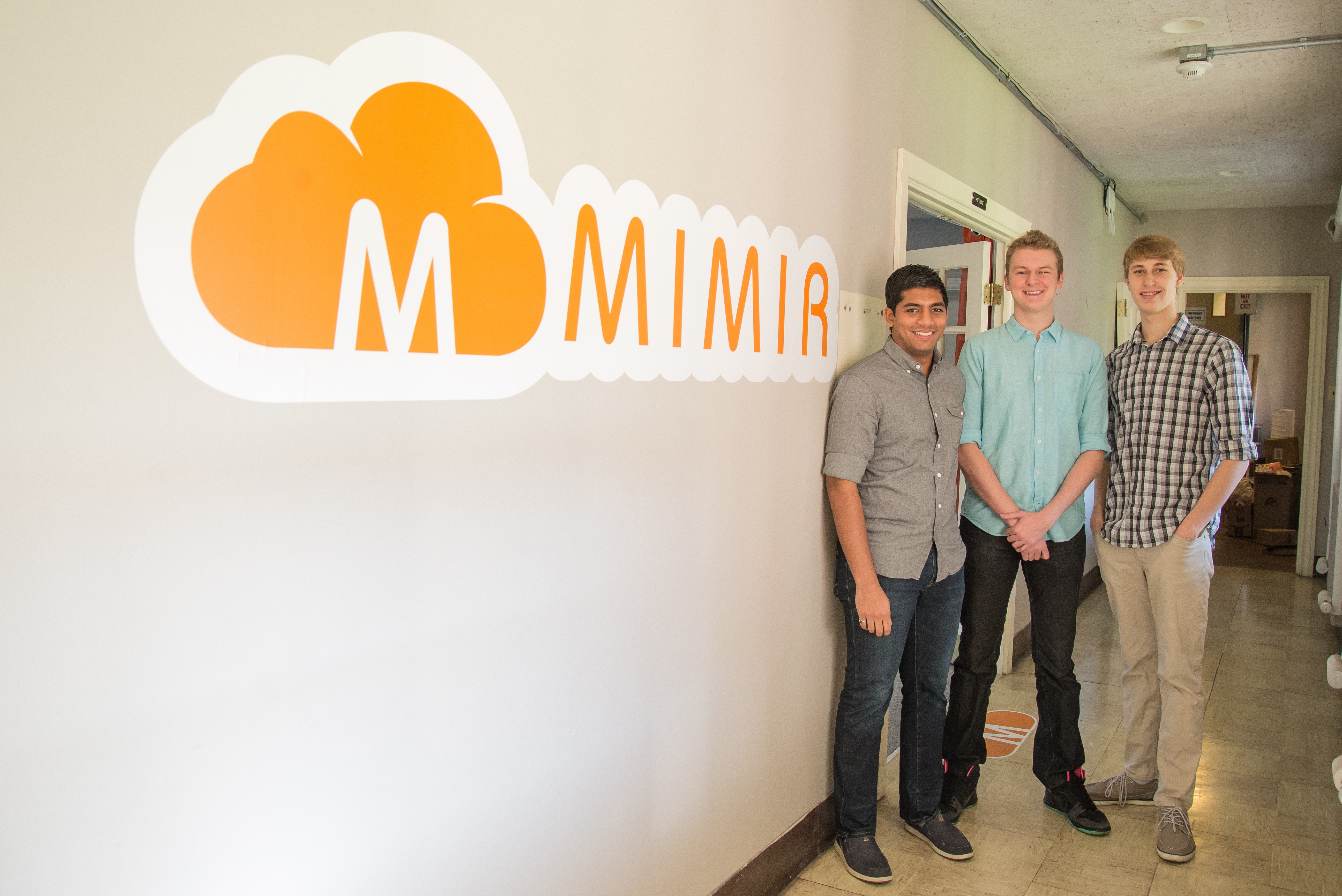 Pictured L-R: Prahasith Veluvolu, Jacobi Petrucciani, and Colton Voege
As it turns out...
The name Mimir stuck. The founders soon found themselves filming a video proposal for Y-Combinator (YC), a more rigorous accelerator program for startups based in Silicon Valley. If their application was chosen, they were planning to relocate to San Francisco, Calif., for the summer. As luck would have it, they were chosen for the experience and successfully completed YC in the summer of 2015. It was during this time that they made significant progress on reiterating Mimir's first product, Mimir Classroom.
More on that journey in a post covering Mimir's offices throughout the years.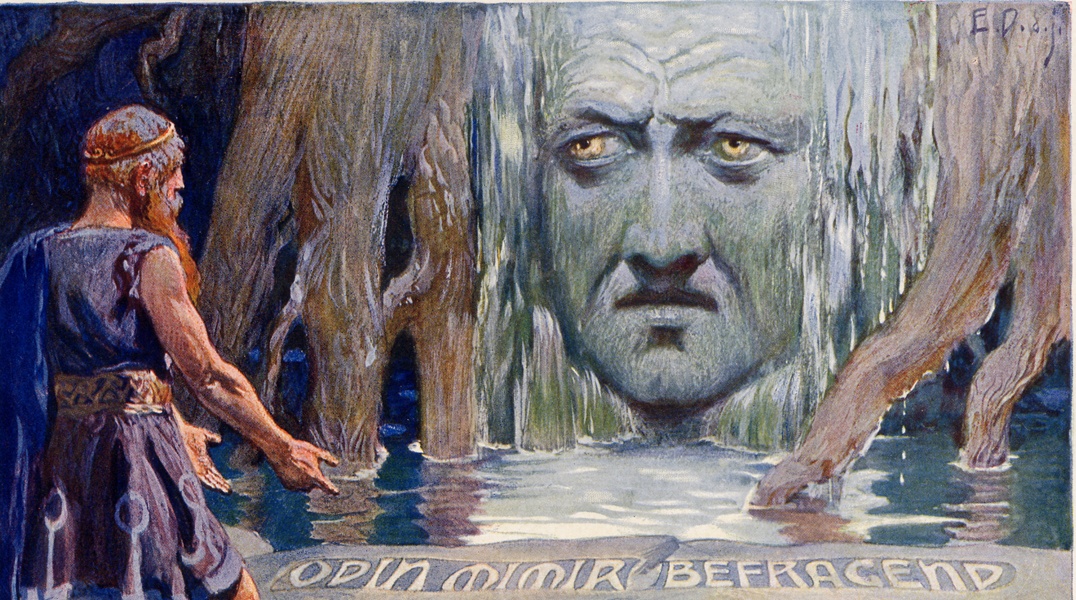 Now, three years and 15 employees later, Mimir Classroom has helped CS departments at more than 70 universities scale and automate their computer science curriculum. On average, instructors are saving seven hours per week due to the automation that is available through the platform.

Even though the founders thought about renaming Mimir, they realized that the name was both ironic and unique. After all, Mimir "the rememberer and wise one," in the fictional show "Vikings," may have died a premature death, but his head lived on to provide surmountable wisdom and counsel to the god Odin.