In my prior article I shared examples of application features that are strategic to scaling a product adoption.
https://www.mimirhq.com/blog/product-strategy-for-scale-featuresexternalLink
In this article, I'm covering a closely related topic — strategic product initiatives supporting user at scale. These initiatives can manifest as features, but they are all coordinated with the customer support team (sometimes known as client success). If you don't focus product initiatives on user support prior to scale, all the above become big problems once you do scale.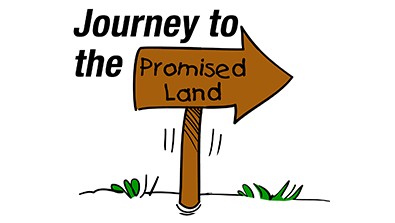 Three key benefits of user support product initiatives:
Control cost, margin, and price

Improve customer satisfaction

Improve lifetime value
Release Communications — it's about change management
Admittedly, I find this initiative challenging, but good release communication can take the sting out of change management for your internal and external customers. Often I find this difficult because I tend to assume that users understand the existing product services, features, or functions.A strong release communication should set expectations for the main decision maker (who chose to license your SaaS application) well in advance. They may not be the one to train everyone else internally, but they will be the most impacted if you release software and they aren't aware the change was coming.Give clear statements detailing how existing features and workflows may be impacted. Many times, users skim the release notes just to see if there were changes that require them to modify their workflow. If on first glance they find nothing, they may not engage to learn what's new that could help their workflow in different ways.Offer your release information in multiple formats. This may include a recorded webinar, a set of procedural documents, a simple slide deck, or an in application walkthrough.Remember that you never want to catch your power users or key decision makers off guard. They should know the release is coming to advocate and explain the reason for the changes to the organization.
Onboarding & Training — Scale your product expertise
Lazy product managers try to attend every meeting and explain their product. I've tried this and it doesn't work…Strategic product managers document the product so that people can learn without product managers present. Life is much better this way, it just takes a little more time.
My advice: offer users at least two scaleable options, give them different tools to learn, and configure your software (the non-sexy procedural documentation and one of the more interactive methods like in application guided learning, light hearted blog posts, or videos demonstrations). The documentation should be written in a way that serves as an internal guide too. The client support representatives need to be able to know what customers are learning.
A successful customer onboarding experience can be attributed in higher customer satisfaction and longer-term customer retention. Additionally, one of the greatest expenses for a SaaS product is implementation and onboarding. So incorporating the productized features that improve the first-time experience and new customer onboarding process can have a dramatic impact to the top and bottom lines of a SaaS product.I'm a big big fan of adding video demonstrations with Visita and in application guided tours with Walkme. Both tools are robust and allow you to keep your developers focused on supporting your core competency, while offering a great deal of tracking metrics to measure the effectiveness of your efforts.

Self-Service Software — Identify costly services and automate
Similar to onboarding and training, users and administrators should have tools to support their many internal users who come to them when they have problems with your software. This is one of the best ways to control product cost.Delivering regularly scheduled utilization reports to administrators or power users is my favorite example of a service that can be automated while offering plenty of support time. Proactively heading off requests for custom reports will make the best use of engineering resources while reengaging those users.Another great example is a self-service case management portal. When customers can log a case and receive updates on the status automatically, the client support team can manage more cases. To that, these cases are often the best indicator of a way to improve client satisfaction.If your product stack doesn't already have a reporting service I'd recommend taking your time to evaluate the best option for your customers. The more mature embedded business intelligence tools like MicroStrategy and Jaspersoft are very capable but often too complex for standard users. The newer bread reporting platforms like Birst are more constrained but easier to begin using.For case management software that works well at scale, I'd recommend Salesforce Service Cloud due to the back office integrations and routing automation capabilities.

In Closing…
Look for ways to keep product managers, software engineers, support representatives, and trainers out of the line of communication. Strive to find other SaaS partners who specialize in delivering customer service in a self-service or automated way.
Next, I'll share how specific go-to-market initiatives can dramatically impact your product's ability to scale.