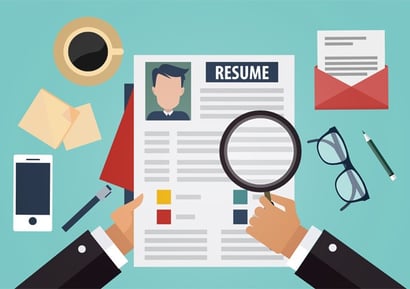 After becoming the first full-time hire at Mimir, my cardinal task was to grow our organization. Early growth is an exciting indicator for tech startups, but hiring can be strenuous when resources are scarce. Effective hiring at a startup can be labor intensive, time consuming, and stressful because missteps can cause greater impacts growth than mature companies. To ensure our team grew to include the right skills and culture for scale, it was imperative to use this expansion to lay a strong foundation for our future.
During our early hiring efforts we evaluated a multitude of approaches and techniques for luring and securing top talent. Each attempt we applied and modified was met with varying degrees of success.
From the time those early hires joined the team until earlier this year, we've screened thousands of applicants and conducted hundreds of interviews across a multitude of job functions. While our early efforts were strenuous, and our approach is still far from perfect, we've succeeded in isolating the following four principles that have worked to scale our organization and continue to guide our hiring practices.
Defining Goals
Before all of the aforementioned, we began by defining a goal. Our growth was approached with the assumption that our earliest hires would perform the essential tasks responsible for determining our fate as a team.
Our goal: To create an efficient, scalable process for recruiting, evaluating, and onboarding individuals regardless of how large our organization becomes.
Our goals didn't only live in the hiring process. We worked to ensure that effective goal setting was part of the employment process from start to finish. We built SMART goals, challenged our team to reflect on their deliverables, and required team members to communicate regularly about the status of their goals.
Defining Roles
In defining Mimir's first public growth expectation, we began the journey on an actionable roadmap. First, we assessed our strategic objectives. We then worked backwards to develop an tactical list and complimentary back dater to successfully reach our goals. Through this planning and evaluation, each tactic was matched to a job function and team member that would tackle the task.
Subsequently, we then possessed a better understanding of our team's needs. We began to better define roles with criteria which to measure future applicants. In time, we would continue to learn and evolve some of the cultural requirements and niche skills of roles, but we had a solid foundation for the next hiring wave.

See our current openings!
Sourcing Thoroughly
In sourcing candidates, we turned first to the experiences we shared as students only a few years prior. We'd all been to career fairs and we had knowledge of headhunters, paid job postings, and career websites. These were effective resources but they were mostly capital-intensive. As a startup we had to explore ways to bootstrap a quality candidate pool expansion.
Like Google, we began by exploring our personal and professional networks.
"When I was there about 4% of all people interviewed by the company were employee referrals, but they made up over 20% of the people hired. When a Googler recommends you, the recruiting team pays very close attention."
— Dan Quine (source)
Word of mouth referrals have a significantly higher rate of fruition in hiring when compared to advertisements and paid postings. Studies have also shown that word of mouth recruiting is much more effective in increasing diversity. Our early efforts required us to ensure no social stone was left unturned. Even my business fraternity chapter received regular visits as we worked through early expansion efforts.
All that considered, to date, nothing has yielded greater recruiting results than media coverage. The Indiana Economic Development Corporation (IEDC) announced our company's plans for expansion. Throughout the weeks following the publication of our hiring strategy, we observed a direct increase in job applications by 800%.
Despite our best efforts, it was not uncommon to find what we believed to be the perfect candidate only to discover they had been swept away by another employer. While frustrating, seeing competitors within our vertical compete for the same highly qualified candidates is an indicator that our hiring criteria aligned with best practices in tech.
Evaluating Objectively
To date our most intensive hiring was conducted shortly after establishing our headquarters in Indianapolis, Ind. This relocation, and subsequent hiring blitz, necessitated the simultaneous screening and hiring of six people for five unique positions. Utilizing our entire existing team of seven, we conducted more than 60 in-person interviews during a single week.
Our team's availability was stretched so thin that candidates across all open positions were screened by whoever was available. While certainly not ideal, this controlled chaos nurtured endless communication and resulted in the development of one of our greatest cultural values: objective communication.
We invested time building reusable scorecards, profiles, and assessments prior to kicking off our hiring sprint. Then, when we compiled countless pages of notes, assessed hundreds of resumes, and captured close to a gigabyte of interview recordings, those tools helped keep us organized and consistent. While these assets are no substitute for experiencing an interview in person, they gave our entire team a way to gauge conversations, simulation results, and feedback.
Insummation, our organization has made enormous strides in implementing a repeatable hiring processes. While still labor intensive, time consuming, and relatively stressful at times, each iteration of the hiring cycle brings additional insight and serves as a benchmark for our existing practices.
This post was a collaborative effort between Alex Curtis and Cara Wagner.