As the pool of Midwest venture capital firms continues to expand, budding companies are relying heavily on venture funding to accelerate growth. As this occurs, equity-free government funding options are often overlooked or assumed unattainable, when in fact these incentives can be earned while performing normal scale-up practices. Here are a few incentives that small businesses can take advantage of without sacrificing equity.
Federal Grants for Small Businesses
SBIR (Small Business Innovation Research) award — The SBIR award is one of the only federal grants available to for-profit entities and small businesses in particular. The intent is to act as a seed fund for research and development toward an innovative and impactful product or service by an early stage company. There are three grant phases, the first of which awards up to $150,000 toward R&D activities for approved applicants.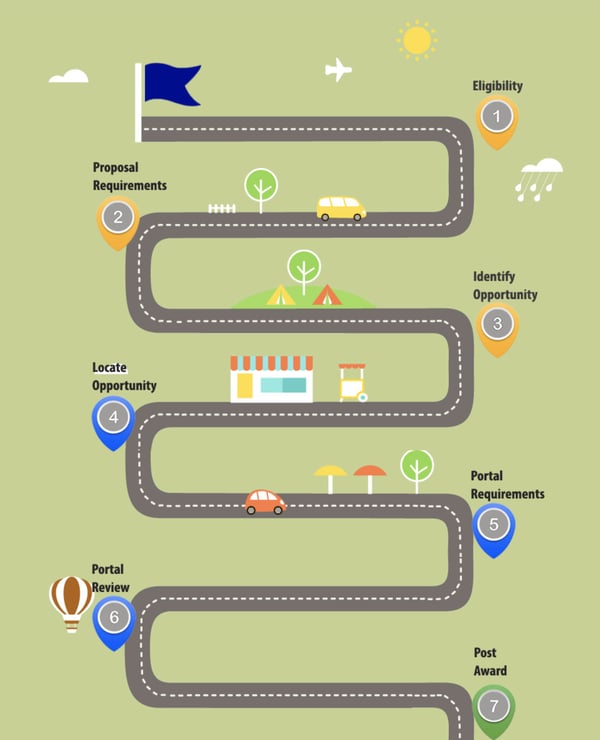 Source
Keep in mind, the innovation for which you apply for SBIR funding should be something not previously tested or achieved and have a clear "risk" factor. Applicants must be registered as a small business and be at least 51% owned by U.S. citizens. Submission deadlines for this award are generally in June and December.
Indiana Tax Incentives
SEF — For small business leaders looking to develop specialized skills in their employees, the SEF (Skills Enhancement Fund) award offers an opportunity to get a partial reimbursement for eligible training expenses. Through the SEF, the state allows for reimbursement of about 50% of the costs incurred by companies for building their employees' skills — whether through in-house, employee-lead trainings, seminar attendance, or self-guided online lessons and certifications. Payment requests are submitted by the business and fulfilled by the state throughout the course of a two year period. Eligible expenditures include trainee and in-house trainer wages, training-related travel expenses* and software licenses for computer-based training.
*No more than 30% of the amount awarded can be used for travel expenses.
EDGE — The Economic Development for a Growing Economy incentive is a payroll tax credit awarded to businesses who invest in and contribute to improving the economy in Indiana through job creation. Businesses become eligible by committing to a capital investment in the state by introducing new, permanent, full-time jobs for Indiana residents. The credit requires minimal reporting and can be claimed against payroll taxes at the end of the year.
Federal Tax Incentives
Federal Research and Experimentation Credit — Also known as the Federal R&D Credit, the The Federal Research and Experimentation Credit is an income or payroll tax credit awarded to offset a company's investments in innovation or product development.
Prior to 2016, this credit was not available to small businesses and was only applicable to income tax. Now, small businesses are able to take advantage of the credit and apply it to payroll tax liabilities. To be eligible for the credit as a small business, the entity must be a registered under the SBA, must not have been in operation more than five years prior to the year for which they are claiming a credit, and cannot have amounted gross receipts in excess of $5M in the year for which they are claiming the credit.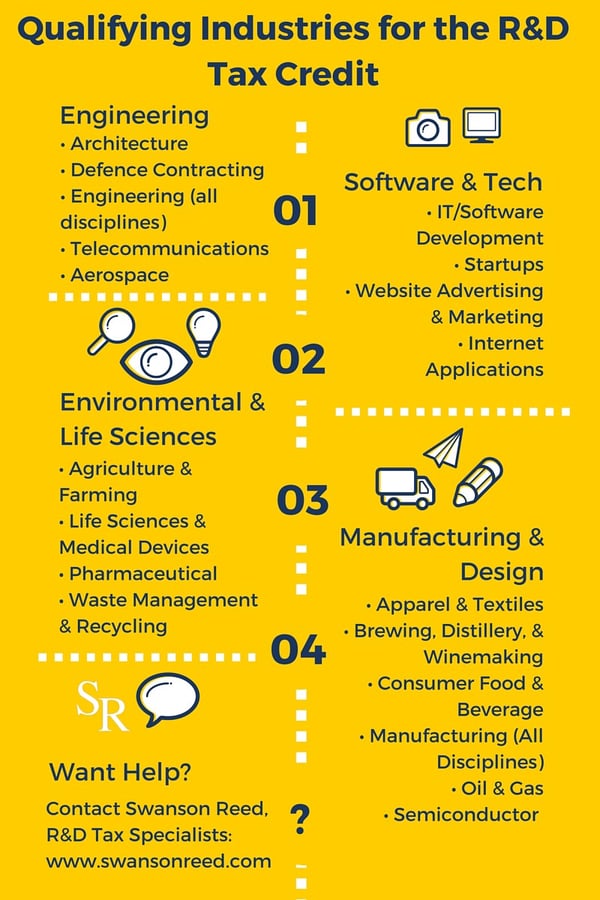 Source
For small businesses who missed the chance to apply for the 2016 credit, an extension was put in place to allow applicants to receive credit for expenses retroactively. Newly eligible small businesses can claim credit for 2016 as long as all qualifications are met and the approved amount can be applied to future payroll taxes until the full credit amount has been satisfied.
Additional resources: